Baker Area: La Grande Area: Pendleton / Hermiston:
(541) 523-7525 | (541) 963-5200 | (541) 969-0402
Baker Area: La Grande Area: Pendleton / Hermiston:
(541) 523-7525 | (541) 963-5200 | (541) 969-0402
Baker Area: (541) 523-7525
La Grande Area: (541) 963-5200
Pendleton / Hermiston: (541) 969-0402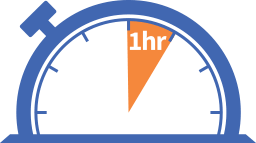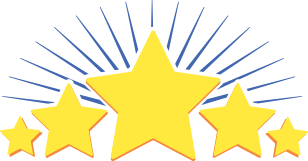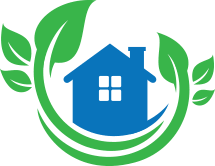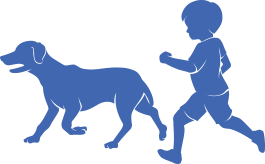 Heaven's Best Carpet Cleaning La Grande, OR offers carpet cleaning, rug cleaning, upholstery cleaning, and more!
Our carpet cleaners give you the best value for your purchase.
We are confident that Heaven's Best is the only carpet cleaning company you need.
Give us a call today! We can answer your questions and schedule an appointment that fits with your schedule.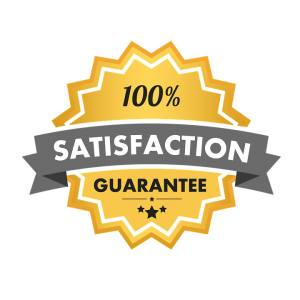 If for any reason you are not completely happy with our service, call us and we will do whatever we can to satisfy you. We are interested in long-term customer relationships, not one-time jobs.
Chris
★★★★★
Prompt, courteous, efficient service and competitive pricing. Will definitely use them again next time the carpets and dryer vent need to be cleaned. Highly recommended!
Sarah
★★★★★
Very professional and courteous, friendly, and I appreciate the prompt response to an emergency carpet cleaning.
Pat
★★★★★
No one else will ever touch my carpet. I'd recommend him to anybody.
Melanie
★★★★★
We have never been disappointed. Very, very happy!
Gretchen
★★★★★
Alex did a great job cleaning my vents. He was friendly and professional. He was willing to fit me into his busy schedule. I will be a return customer! Thanks, Alex!
Carol
★★★★
The air in my home is so clean and fresh and I love my practically new carpets! The two jobs were drawn out longer than expected and I would strongly suggest to the technician that he keep closer to the timetable he gives the customer. I was very, very tired putting things back late that night after the carpets were dry. For anyone who reads this, I would suggest you take advantage of the month of February to get your carpets done or any other cleaning work since the time factor is the shortest between when I booked and had the job done PLUS the price was excellent. Also, be sure to ask for your dryer vent to be cleaned. (It's free) I had two clogs in it!!
Jody
★★★★★
Beautiful job! Friendly and fast service. Dry's quickly! Thank you!
Jennifer
★★★★★
Top-notch professional service from start to finish. Alex was very professional & a joy to work with. He answered all of our questions & even contacted us later to see if we had any concerns. We were very pleased with the end result. Not only does our heating work more efficiently(we are using it less) but it has also cut down on how often we need to dust.(Bonus) We have also noticed that we are sneezing a lot less in the morning. Our only regret is that we wished we would have been turned on to this service sooner. We highly recommend Alex at Heaven's Best & all their services they offer.
Jen
★★★★★
Alex is a joy to work with. He was a pleasure to work with from start to finish. He was promptly on time & straight forward. We knew actually what we were getting with no surprises. Except for how great our floors looked. We will not be using anybody else. We highly recommend Alex for all your floor cleaning needs.
The Ammons
★★★★★
"Very satisfied...very polite and willing to help this elderly couple!" Great job! I appreciated Alex's thoughts and helpfulness.
Donald
★★★★★
Very pleasant and professional, clean and thorough!
Rosi
★★★★★
He did an excellent job!!
What to expect with Heaven's Best
Dry in one hour!

Safe for Pets and Children

Eco-friendly

Best smelling results in the country

Professional results
What to expect with Heaven's Best
We provide commercial and residential carpet and upholstery cleaning, leather cleaning, tile & grout cleaning, hardwood floor cleaning, and much more. We can even take care of the carpet and upholstery in your car, truck, boat or RV. Also, we offer maintenance cleaning for your home or business. We want to make your carpets, upholstery and all floor types last longer and look better. Se Habla Español.
What to expect with Heaven's Best
When you schedule an appointment with us, we give you a quote up front. We tell you the exact time we expect to arrive, and the amount of time we expect the job to take. Upon arrival our clean-cut, uniformed technicians will walk with you and review all spots, stains, and areas of concern that require extra attention. We listen to you let you know what results to expect. Before we start we review with you the exact price for the job. With Heaven's Best Carpet Cleaning, you can expect great quality and value. Give us a call! We look forward to helping you.
Union & Wallow Counties
10104 Leonard Lane
La Grande, OR 97850
(541) 963-5200
Baker, Grant & Malheur Counties
1505 4th Street
Baker City, OR 97814

(541) 523-7525
Umatilla County
104 SW Dorion Ave. #162
Pendleton, OR 97801

(541) 969-0402