Baker Area: La Grande Area: Pendleton / Hermiston:
(541) 523-7525 | (541) 963-5200 | (541) 969-0402
Baker Area: La Grande Area: Pendleton / Hermiston:
(541) 523-7525 | (541) 963-5200 | (541) 969-0402
Baker Area: (541) 523-7525
La Grande Area: (541) 963-5200
Pendleton / Hermiston: (541) 969-0402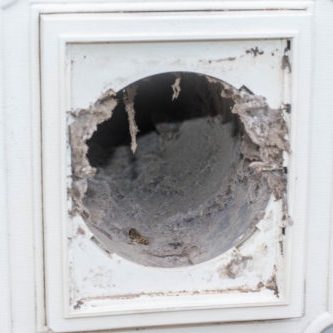 Dirty vents cost you money by making your ventilation system work harder, and dirty vents can be a fire hazard. That's why it is important to have periodic air duct cleaning.  Heaven's Best Carpet Cleaning in Baker, La Grande, Hermiston and Pendleton Oregon provides professional air duct cleaning.
The EPA estimates indoor air can be two to five times more polluted than the air outside. That same air is circulating throughout your home every time the heating or cooling system turns on.
Dirt and debris build up in ducts and vents in your home and prevent the air from flowing freely through the ventilation system. That means it has to work harder to move the air around, which ends up costing you more money. With clean ducts, you will find less dust settling on your furniture, and you will have healthier air in your home.
In addition to air duct cleaning, our operators also offer dryer vent cleaning. Having your dryer vents professionally cleaned not only saves you money in energy efficiency, but it can also help prevent a dryer fire from starting in your home.
Disinfects the ducts without spreading chemicals into the home.

Reduces airborne particulates that exacerbate allergies and asthma.

Allows you to see the dirt and debris removed.

Reduces dust, mold, and bacteria in your home or office.

Promotes a healthier indoor environment.

Reduces the need for interior cleaning and dusting.

Uses Powerful Removal Equipment.
Air Duct Sanitizing No longer any reason to hesitate. A breakthrough process. Sanitize your ducts . . . not everything in your home.
For decades the only method for applying disinfectant to the inside of a duct system required blasting a chemical agent into the ducts and moving it through the system with the air flow. This results in most of the chemical agent ending up in the home and leaving only a residue in the duct system. Most of that chemical fog floods everything in the home, including carpet, walls, countertops, beds, clothes, and even any pets or people that may be present. This is how most companies still do it today.
At Heaven's Best we use a simple, patent pending system that solves this problem. We thoroughly and evenly coat only the duct walls. This targets any unpleasant or disease causing microbes that may be lurking there. 100% of the disinfectant goes where it should, inside the duct system. 0% goes where it should not, into your home.
Air Duct Cleaning
Dirty air ducts? Don't delay, air duct cleaning is a must! Heaven's Best is your go-to professional cleaner when you need air duct cleaning La Grande OR service. We specialize in professional residential air duct cleaning services.
Dirty air ducts pollute the air you breathe at home and expose your family to health hazards. For that reason, you need your air ducts cleaned periodically and we are here to help.
Heaven's Best takes pride in the quality of work we provide and the professional result we can achieve. Customer satisfaction is key to our success, which is why we make a great effort, and willing to go the extra mile, to meet customer expectations.
Our professional cleaning technicians are ready to help you with your indoor air quality. We combine mastery and research with our extensive practical experience to deliver a specialized approach to your cleaning needs. Our safe and effective cleaning services use powerful, top of the line equipment that instantly refines the quality of indoor air for health and comfort of you and your loved ones.
Air Duct Cleaning: Good for your HVAC unit
Clean air ducts make it easy for your system to deliver quality air around your home. HVAC cleaning will allow the unit to work at maximum efficiency. This will save you money down the line and prevent premature breakdown of the system.
Ensure that your air ducts are cleaned regularly to enjoy a better and more reliable over-all performance from your HVAC system. That's where you can trust the trained air duct cleaning professionals of Heaven's Best.
When it's time to clean your air ducts, Heaven's Best is the place to call. Please feel free to give us a call to book your air duct cleaning service or for a free estimate.
Union & Wallow Counties
10104 Leonard Lane
La Grande, OR 97850
(541) 963-5200
Baker, Grant & Malheur Counties
1505 4th Street
Baker City, OR 97814

(541) 523-7525
Umatilla County
104 SW Dorion Ave. #162
Pendleton, OR 97801

(541) 969-0402