Baker Area: La Grande Area: Pendleton / Hermiston:
(541) 523-7525 | (541) 963-5200 | (541) 969-0402
Baker Area: La Grande Area: Pendleton / Hermiston:
(541) 523-7525 | (541) 963-5200 | (541) 969-0402
Baker Area: (541) 523-7525
La Grande Area: (541) 963-5200
Pendleton / Hermiston: (541) 969-0402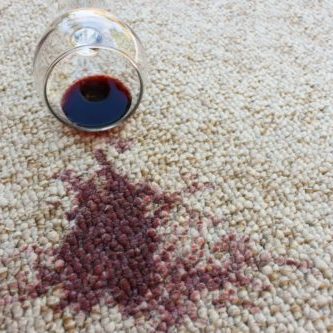 You're looking for a quality, affordable carpet cleaning service that you can trust.  Heaven's Best Carpet Cleaning in Baker, La Grande, Hermiston and Pendleton Oregon provides professional carpet cleaning.  We work hard to be on time and clean your carpets thoroughly. We have two carpet cleaning processes: Low Moisture, where your carpet is usually dry within an hour, and Hot Water Extraction, where your carpet will usually take longer than an hour to dry.  After we clean for you, we know you'll think of us truly as Heaven's Best. Take a look at our Services page to see what else we can do for you and your home!
Have Your Carpets Professionally Cleaned About Once a Year
While carpet cleaning is important, from a good housekeeping perspective, there are a variety of reasons to have the carpet in your home cleaned on a regular basis.
First, there's a lot of dust in your home, from a multitude of sources. Dust will get captured in the fibers of the carpet, which can help keep the air in your home cleaner. However, just like any type of air filter, the carpet needs cleaning often so that the "filter" can stay efficient. This allows the carpet to better capture dust in the future, which in turn makes the air in your home cleaner.
In addition, carpets need cleaning on a regular basis to maintain their lifespan. When you take care of and keep your carpet clean, it'll last longer. That's why it's important to have a professional carpet cleaner come into your home about once a year.
Only having the floors cleaned once a year may not be enough for your business. If you're in need of a floor cleaner for your company, we do offer routine maintenance options. Please give us a call.
We are so sure of our carpet cleaning process that we promise that you will get results. If for any reason you are not completely satisfied with our service, we will do whatever we can to satisfy you. We will work with you to ensure your satisfaction. Heaven's Best isn't just our company's name, it's how we strive to treat you. Take a look at our Youtube channel to see some of our work.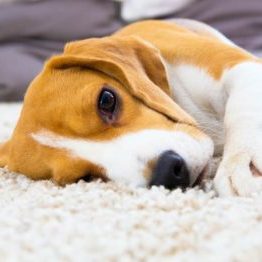 When we arrive at your home, we'll make sure that you agree with the services. We'll then move any furniture to provide a thorough, deep cleaning. However, some furniture cannot be moved, such as entertainment centers or beds.
To start cleaning, we pre-vacuum the entire floor. This is an important step that allows us to pick up any loose dirt that's on the carpet. Next, we'll apply our low-moisture citrus-based cleaning solution to the carpet. Our cleaning solution does not use harsh chemicals. All active ingredients are safe for pets, people, and the environment. Plus, because it's low moisture, we don't use very much water and don't have wastewater to get rid of. Our solution will break down any dirt or grime, allowing us to pick it up with our powerful cleaning equipment. If there are any areas that need special attention, we apply our cleaner a second time and remove both the cleaner and grime with our cleaning machines.
When we're done cleaning, we'll move the furniture back. We also place small pads under the legs of furniture to prevent rust from forming and transferring onto the carpet as it dries.
The last step we take is to rake the carpet with a unique carpet rake. This helps the carpet fibers stand up, the carpet dries faster and will help make your carpet look like new.
What to do Between Cleanings
Routine carpet cleaning is important, but to keep your carpet clean, you should vacuum regularly.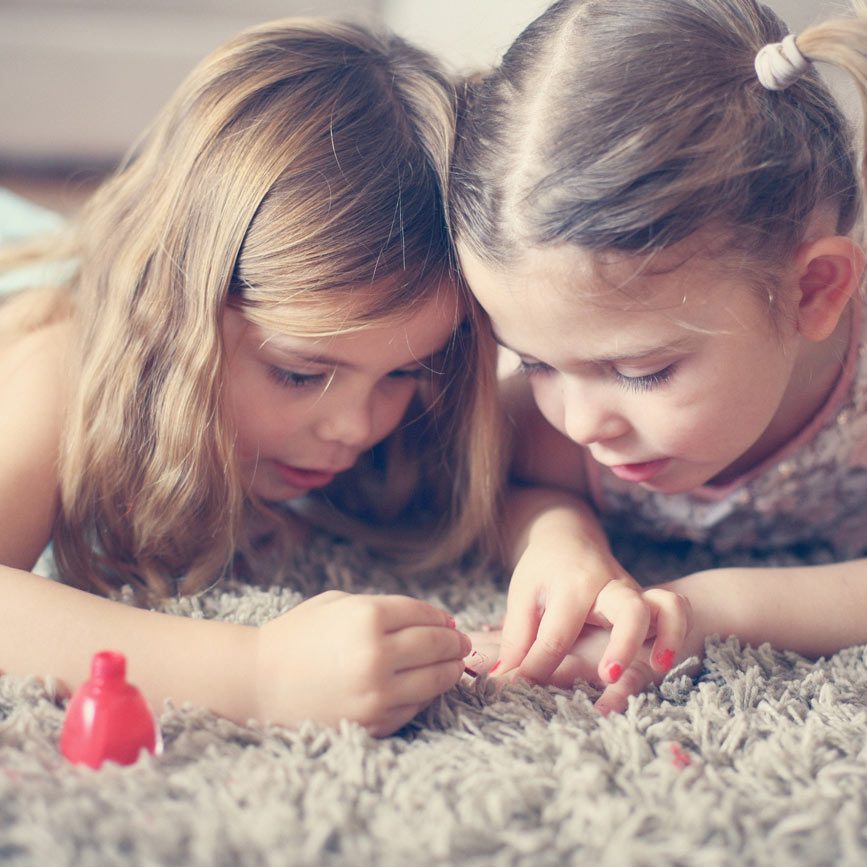 Vacuuming Best Practices:
Move it back and forth a few times over the same area, then move it to the right or left to continue on to the next area.

Be sure to clean along the edges and high traffic areas more thoroughly because these are the areas that attract the most dirt and dust.

Carpet manufacturers actually recommend vacuuming at least once a week.
Union & Wallow Counties
10104 Leonard Lane
La Grande, OR 97850
(541) 963-5200
Baker, Grant & Malheur Counties
1505 4th Street
Baker City, OR 97814

(541) 523-7525
Umatilla County
104 SW Dorion Ave. #162
Pendleton, OR 97801

(541) 969-0402