Baker Area: La Grande Area: Pendleton / Hermiston:
(541) 523-7525 | (541) 963-5200 | (541) 969-0402
Baker Area: La Grande Area: Pendleton / Hermiston:
(541) 523-7525 | (541) 963-5200 | (541) 969-0402
Baker Area: (541) 523-7525
La Grande Area: (541) 963-5200
Pendleton / Hermiston: (541) 969-0402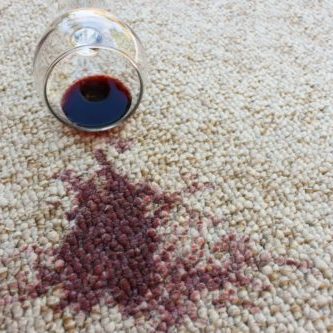 Area rugs can be damaged if the wrong process is used.  Heaven's Best Carpet Cleaning in Baker, La Grande, Hermiston and Pendleton Oregon provides professional rug cleaning. Our process does not use any harmful chemicals and is pet and kid friendly. It is fast, non-toxic, and is safe for the environment. Your area rug will be carefully cleaned, according to the method that is best for your rug type, and its vibrant colors and feel restored!
Heaven's Best is the top choice for rug cleaning
Extensive experience with Persian and Oriental rugs
Flexibility - we can clean them in your home or take & return them
Solution that is tough on the dirt but not on your rug
Dry in an hour process
How Heaven's Best Cares for your Rugs
We take pride in cleaning carpets and floors, but we're great rug cleaners, too. We can clean your Persian and Oriental rugs, as well as the other types of rugs you may have. When it comes to your rugs, we take the greatest care. We can either, clean your area rugs while we're in your home or take them home with us, clean them, and return them back to you clean and renewed.
In cleaning your rugs, we make sure to first determine the type of rug you have. This involves examining how the rug was woven together, the glues used to hold the rug together (some rugs do not use a glue to keep the weave together), the fabric type, and the type of dye used for coloring the fabric. This allows us to make sure we use the proper cleaning solutions that will be tough on the dirt but not on your rug. Then we'll clean your rugs using a method similar to our carpet cleaning process.
Heaven's Best rug cleaning service will be sure to preserve and protect your rug. The fibers of the rug will be carefully cleaned to remove the dirt and grime without causing any damage to the rug. Our Green solution is non-toxic and safe for your home and family. Your rug will be vibrant, smell fresh, and feel soft and protected for future traffic!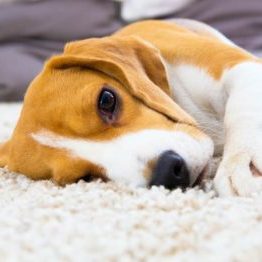 What You Can Do To Care For Your Rugs
While you should have the rugs in your home cleaned periodically by a professional, there are a few things that you can do which will help keep your rug looking great.
First, just like carpets, vacuuming a rug weekly will help keep dirt and grime from getting pushed deep into the fiber. It may also be wise to vacuum the back of the rugs in your home a few times a year. Another step to take, since most rugs are on a hard surface, like a hardwood floor, is sweeping the floor often which reduces dust that could gather onto the rug. Since you want to protect the surface underneath the rug as well, use a non-slip pad to prevent the rug from scratching and damaging the surface. This also helps with preventing falls caused by a rug sliding out from under someone. Lastly, if a spill occurs on your rug, make sure that both the floor underneath the rug and the rug itself are completely dry before putting it back onto the floor.
The history and origin of rugs goes back as far as 5,000 years ago when people wanted something to make the cold dirt floors warmer. The design of rugs has evolved drastically from those first rugs made, but much of the materials used to make rugs and their uses hasn't changed as much. Many area rugs are still made from wool and are used to help make the floor in your home warmer and more inviting.
There are many types of rugs, as well as materials that are used to make them. Rugs can be made from natural materials-such as wool, synthetic materials-like acrylic fibers, or a combination of the two. The same applies to the coloring or dyes used to bring color to a rug. That's why it's important to have a professional cleaner come in and examine the area rug to determine the best cleaning process.
Area rugs come in all sorts of shapes and sizes. But the more expensive types of rugs are the Persian and Oriental rugs. The difference between the two is important to note. Oriental rugs are made in countries within Asia, while Persian rugs are made exclusively in Iran. Since a Persian rug is made in Iran, it's also an Oriental rug. This means that a Persian rug is an Oriental rug, but an Oriental rug might not be a Persian rug.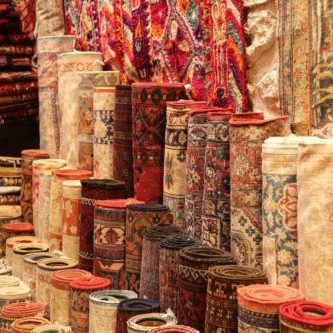 While we can clean most area rug types, there are certain rugs that require other methods in order to be cleaned properly. All areas may not offer rug cleaning, please contact your local Heaven's Best operator for details.
Union & Wallow Counties
10104 Leonard Lane
La Grande, OR 97850
(541) 963-5200
Baker, Grant & Malheur Counties
1505 4th Street
Baker City, OR 97814

(541) 523-7525
Umatilla County
104 SW Dorion Ave. #162
Pendleton, OR 97801

(541) 969-0402